#RISE2DC
#RISETRavelLLC
Thank you for stepping up and speaking out for change in our communities, in our country... in our WORLD.
As we embark on our journey to Washington DC to the March For Our Lives,
we wanted to provide you with some important information.
we are taking over instagram
Well, not the whole thing... but we ARE taking over Columbus Alive's Instagram account!

Please take as many photos/videos of the workshops, speakers, sign making, news interviews, the march etc.
@ColumbusAlive
@RISETravelLLC
#RISETravelLLC
#RISETakeover
#RISE2DC
#ColumbusAlive
#MarchForOurLives
WiFi
For buses from Columbus, OH: only
RISE Travel 1 (password: RISETravel1 )
RISE Travel 2 (password: RISETravel2 )
RISE Travel 3 (password: RISETravel3 )
RISE Travel 4 (password: RISETravel4 )
(passwords are the same as the WiFi Name, except no spaces)
SCHEDULE OF EVENTS
March 24:
Arrive in DC approximately 8am


8a- Breakfast at Hard Rock Cafe (999 E St NW, Washington, DC 20004)
9a-10a- Workshops and speakers

Why We March: Gun Regulations Now, and What We Want To See Changed
How To Make a Change: Youth Empower Toolkit (presented by the youth of the Women's March)
March/Crowd Safety
Coping Techniques in Stressful Situations (offered by Arianna Palmer, LSW)

1030a-1130a- Walk together to Judiciary Square to meet Ldr Nancy Pelosi
12p-3p- March in the March for Our Lives (beginning at noon)
5p-7p- Therapists, Ari Palmer and Callie Mitchell, are available at the departure area for individual discussions
530p-630p- Meet at our DC departure point for pizza and salad
7pm- Bus Departs DC for origin locations
130a-230a- Expected arrival at origin location
Presenters
We are so lucky to have such a wonderfully talented and generous group of presenters!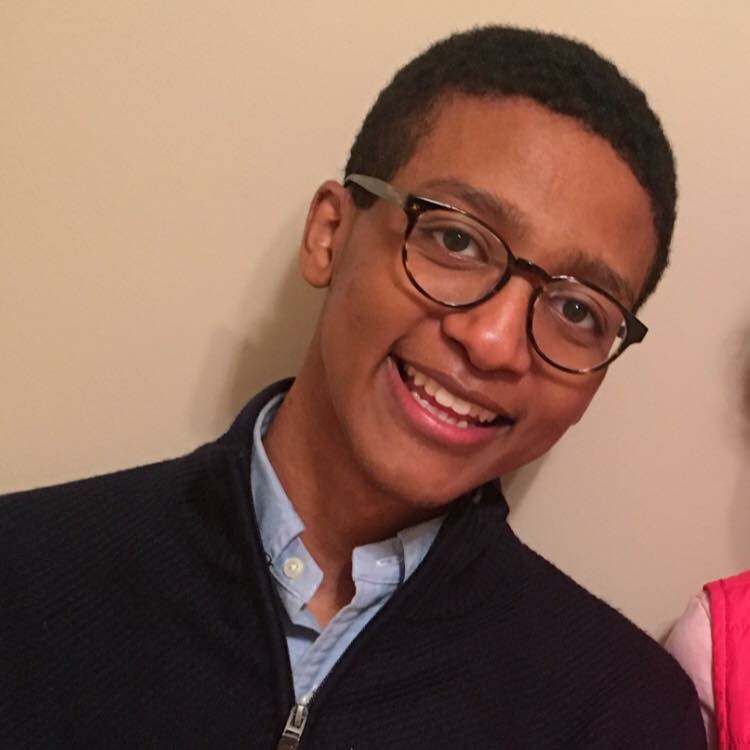 National Youth Leader, Womens March
Kaleab Jegol is a senior at William Mason High School. Passionate about youth engagement and voting, Kaleab works as the Power To The Polls lead for the Women's March Youth EMPOWER group and was one of the #ENOUGH national organizers.
Kaleab has grown up believing that every person has the power to change the systems of injustice and wrong that they encounter in their lives. Kaleab, as an immigrant and POC, holds intersectionality and the importance of looking at people through multi-lens views an important part of his work.
He hopes to someday be a U.S. Senator.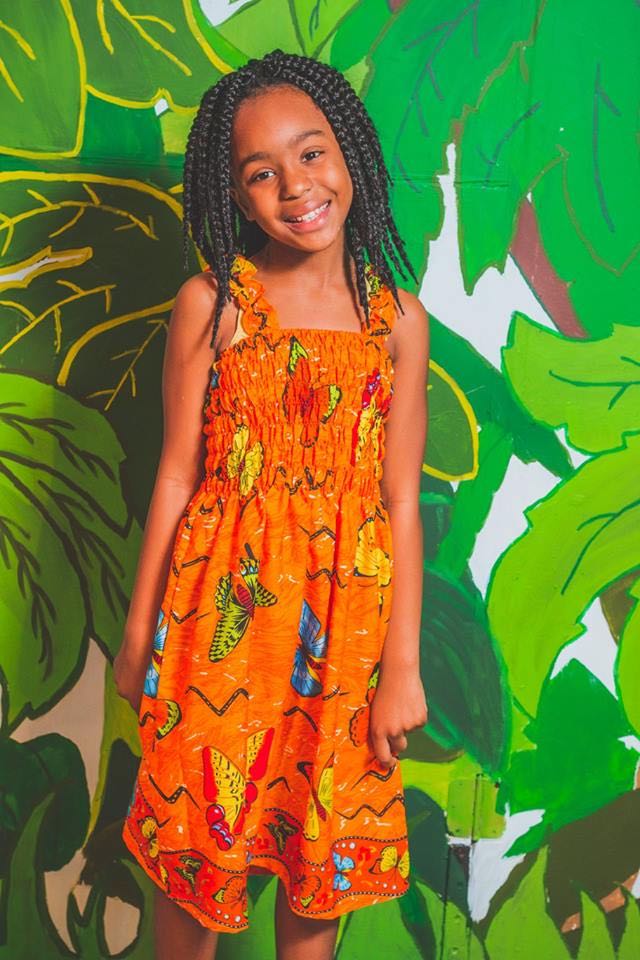 Milan Yates is a 10 year old 5th grader at Georgian Heights Elementary School, Columbus, Ohio. Milan has a passion for performing arts and was cast in The Wiz, Once On This Island, and most recently The Color Purple.
Art for Milan is a form of activism and she continues her advocacy in cultural expressions for social justice.
She has participated in many marches including:
Women's March,
Women's March Power to the Polls Anniversary,
Science March,
Tax March,
March against gun violence,
March for Black Women,
March for Racial justice,
and more...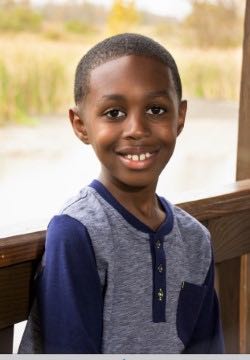 Xavier Thompson is a10 year old 5th grader at Blacklick Elementary school in Gahanna, Ohio. Xavier's interest includes basketball, baseball and playing and creating video games.
Xavier gets involved in his community by capturing moments through photo and video of marches, movements and resistance gatherings.
He has participated in many marches including:
Women's March,
Women's March Power to the Polls Anniversary,
Science March,
Tax March,
March against gun violence,
March for Black Women,
March for Racial justice,
and more...
Ofc. Marjorie Rizalvo is an 18 years law enforcement veteran and has career highlights that include community policing as a Community Liaison Officer and Bike Patrol Officer.
She is a certified Crisis Intervention Officer, specializing in de-escalation verbal skills. As a self-defense instructor she assists the Buckeye Regional Anti-Violence Organization (BRAVO) with personal safety classes.
Arianna Palmer is a licensed social worker in the state of Ohio.
Arianna received her Associate of Arts Degree in 2015 from Columbus State Community College before transferring to The Ohio State University. During her senior year, Arianna was an intern at The Village Network Reception Center. While still in school, she was offered a full time job as a Behavior Management Specialist with The Village Network.
While working full time, Arianna received her Bachelor of Science in Social Work in August of 2017 then went on to pass her licensure exam. At the end of 2017, Arianna accepted a job at The Buckeye Ranch as a Residential Case Manager. She is also currently a Volunteer Youth Director for Integrated Medical & Behavioral Care Associates. Although new to the field, Arianna already knows that her passion is working with adolescents and teenagers.
She is driven to make a difference in the lives of others, no matter how big or small.
Callie is a highly experienced, Licensed Independent Marriage and Family Therapist, extensively trained to provide treatment for individuals, couples, and families. As an active clinical member of the American Association for Marriage and Family Therapy her areas of competency include:
Child, Adolescent, and Young Adult Counseling
Couple and Family Counseling
Individual Counseling for Adults
Diagnosis and Treatment of Mental and Emotional Disorders
Clinical Supervision
Callie has a proactive and positive approach to therapy. She provides a safe place for people to face the issues that are troubling them and then collaborates with them to develop strategies and solutions to deal with those issues.
In working with adolescents and children, Callie's work goes beyond behavioral interventions and solving school performance problems. She works with parents to develop treatment plans which tap into the strength of the family system and create an environment in which their children and adolescents can achieve their maximum potential.
Callie grew up in the Dallas/Fort Worth area of Texas, graduated from The University of Texas at Austin, and later received her Master of Science degree in Family Therapy from Texas Woman's University. Prior to joining ICFT 3 years ago, she worked within behavioral health in Texas for 10 years. In her free time, Callie enjoys spending time with her husband and 6 year old son.
DEPARTURE FROM DC
We will be meeting at 530pm by the Capital Bike Share at West Potomac Park (at the corner of West Basin Dr SW and Ohio Dr SW, past the MLK Jr Memorial) for pizza and salad before we board our buses to head home.
This is a great opportunity to meet up once again with those you came with, and those you've met along the way, and share your experiences at the march.
4592 Ohio Dr SW
Washington, DC 20551
Street Closures
Streets will be closed in the red area below until 6pm.
If you are taking a cab or other ride share to move around the city, you will not be able to ride/drive within these areas.
F.A.Q.
Where is the bus dropping us off in DC?
We will be dropped off right in front of the Hard Rock Cafe, just in time for breakfast.
Should I bring money?
Yes, cash is the best option as ATMs may not be operating or available.
Please tip your bus driver $10 per person.
Although we do not anticipate needing to take the Metro, please bring $15 for a DC Metro Day Pass, just in case.
You may want to purchase snacks and drinks on the way to DC, in DC and on the way home.
You may also want to purchase MFOL gear, available at the march.
Can I bring a cooler?
Yes, you may bring a small cooler; however, space is very limited on the buses. If the cooler can fit at or between your feet, feel free to bring it!
Please be mindful of taking up space, as we have 3 very full buses.
Is there WiFi on the bus?
For buses from Columbus, OH:
RISE Travel 1 (password: RISETravel1 )
RISE Travel 2 (password: RISETravel2 )
RISE Travel 3 (password: RISETravel3 )
RISE Travel 4 (password: RISETravel4 )
(passwords are the same as the WiFi Name, except no spaces)

Unfortunately, the bus from Cleveland will not have WiFi onboard.
Will there be electric outlets onboard?
Yes! Electric outlets are available on all buses.
Can I leave things on the bus while I march?
Yes, the buses will be locked and away from the march area and you will be able to leave things on the bus.
RISE Travel and its' partners are not responsible for any items lost, stolen or damaged.
We do not recommend bringing items of value (monetary or sentimental) on this trip.
Can I bring a banner?
Yes, banners and signs smaller than 20' x 3' x ¼" are welcome. We encourage wearable, foldable, and rollable banners and signs. Please do not mount signs on wood or metal sticks or posts as they will not be allowed in. Poles and posts will also not be allowed on the Metro.
What items are prohibited at the march?
Aerosols
Ammunition
Animals other than service/guide animals
Backpacks and bags exceeding size restrictions (18" by 13" by 7")
Bicycles
Balloons
Coolers
Drones and other unmanned aircraft systems
Explosives
Firearms
Glass, thermal or metal containers
Laser pointers
Mace / pepper spray
Packages
Selfie sticks
Signs exceeding the restrictions (20' x 3' x 1/4")
Structures
Supports for signs and placards
Toy guns
Explosives
Weapon of any kind
Any other items that may pose a threat to the security of the event as determine by and at the discretion of the security screener.
Where are the march entrances?
Pedestrian entrances are located at:
Pennsylvania Avenue and 12th Street, NW
Constitution Avenue and 7th Street, NW
Indiana Avenue and 7th Street, NW
There will be NO access to the Rally from the East.
What time does the rally begin?
12:00 noon
Where does the March For Our Lives rally take place?
The March For Our Lives Rally will take place on Pennsylvania Avenue, between 3rd and 12th street NW.
Will there be bathrooms?
Yes, there will be regular and ADA accessible port-o-johns onsite.
What will the weather be like?
March weather in Washington, DC is variable. Wearing several layers of loose fitting, lightweight, clothing is better than wearing one layer of clothing. Consider the weather forecast when choosing clothes and shoes for your trip to Washington, DC.
Weather forecasts are available from the National Weather Service website and Twitter account @NWS_BaltWash.